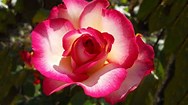 Mrs. Robinson
11th & 12th Grade

Phone:
251-221-3411
ext. 80006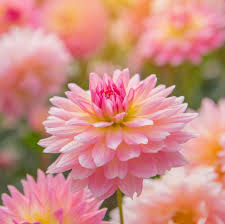 9th & 10th Grade

Phone:
251-221-3411
ext. 80005
Please complete the 2020-2021 course request form and email to your counselor.
The Bridge Counseling Agency
The Bridge provides substance use services and behavioral modification to MCPSS students 12-18 years of age. The Bridge will continue to provide services to students and their families during school closure. They are reaching out to each student and family to establish a time for sessions to address treatment goals. The Bridge will also connect families with resources for food, bills, healthcare and other assistance as needed. Please contact The Bridge at 251-338-1780 extension 7032 if you have any needs related to substance use, behavioral modification or need community assistance
The role of the Professional School Counselor here at Williamson High School and Middle Grades Preparatory Academy:
Parents/Guardians:
The school counseling program at Lillie B. Williamson High School and Middle Grades Preparatory Academy are geared toward meeting the social, emotional, and academic/career needs of all students. This is carried out by classroom guidance, individual student planning, responsive services, and system support.
The guidance program is directed by three professionally trained counselors that follow the counseling guidelines set forth by the American School Counseling Association (ASCA).
In attempt to meet the needs of all students, various services are offered throughout the year. Services include classroom guidance lessons which address broad developmental topics (self-esteem, social skills, problem-solving skills, career awareness, bullying, etc.) as well as individual counseling for students who have specific needs. Specialized guidance services are also provided to students by way of outside agencies (Crittenton, Life Lines, Drug Education Council, Mobile Police Department, etc.).
When counselors are not working with students, they are consulting with teachers, administrators, parents, Central Office personnel, etc. We here at Williamson High School and Middle Grades Preparatory Academy have an open door policy where you as a parent or community member can freely conference with us at any time as it relates to your student(s). Some of the areas you may want to consult with a guidance team member are:

Academic skills support/progress reports
Career preparation
Postsecondary planning and application process
School adjustment issues
Coping, problem-solving, decision-making concerns
Organizational, study and test-taking skills
Peer relationships and conflict resolution problems
Divorce, separation and family changes
Experiencing loss, death and grief
Substance abuse awareness
School-based and community resources information
In the event that you need a service not provided by us, please ask as we are referring agents to outside agencies. For further information about the role of your child's counselor, please visit the school web page (http://williamson.mcs.schoolinsites.com).
Message to Parents and Students About The Educational Planning Guide
Parents,
The Mobile County Public School System has made Educational Planning Guides available to both you and your student(s). A copy of the plan is available at the school as well as on the school webpage under the file manager from the guidance tab. You are asked to address planning guide concerns to one of the two high school counselors in the building (Ms. Bethea or Mrs. Robinson).
The Mobile County Public School System is committed to excellence in education. This is evidenced through its extensive program offerings and the following goals for the instructional program:

Increase Student Achievement and Student Success
Develop and Implement of Academics of Each High School
Provide Multiple Pathways to Graduation
Increased Graduation Rate
Infuse Technology into the Curriculum
Promote a Safe and Secure Environment
Build and Improve Facilities which Support Learning
Parents who have concerns or problems or who wish to make suggestions should contact the teacher(s), guidance counselor, or local school administration prior to requesting assistance from the district office. This will facilitate a timely response.

WHAT IS THE PURPOSE OF THE EDUCATIONAL PLANNING GUIDE?
The guide is a method of providing information to parents and students and is designed to outline requirements for graduation and the course options for satisfying those requirements. The guide also, provides various needed and important information for parents and students to optimize the high school years.

WHAT IS INCLUDED IN THIS BOOK?
The educational planning guide includes information covering topics from registration to graduation. The guide begins with general information on specific topics. It also gives concise descriptions of high school course offerings. The guide provides information regarding the academies developed in each high school. Other pertinent information regarding the transition to and continued success are provided. A Parent/Guardian and Student Acknowledgement form (page 2) is provided and needs to be returned as receipt of this guide.

HOW CAN STUDENTS USE THE GUIDE?
The Educational Planning Guide is designed to help students get the most out of their high school experience. With the help of parents and others who can provide counseling, guidance, and assistance, students are encouraged to use the guide effectively by following these suggestions:

Study the course prerequisites and recommendations.

Develop a personal four-year/six-year educational plan by way of KUDER.

Study general information to become familiar with terms, procedures, and policies.

Identify Academy courses needed for chosen career plans.
College and Career Ready in 2020-2021
All students must have a four year plan by way of KUDER. In addition to the four year plan, all juniors and seniors must complete an electronic portfolio. The portfolio must contain a copy of your resume and a cover letter (scholarship or job intent).
ACT Test Date Info
ACT High School Code: 011838
College Scholarship and Grant Information


The Best Scholarships for Women
Waldorf's online courses are three credit hours and tuition is $250 per course, "for example ENG 1010". For students under 18, parents must provide a signed statement of their intentions to pay for the courses. Students must also have photo ID and a letter of recommendation from guidance counselor. Students that take any online courses may utilize the free loan-a-book program or free e-books when they are available. All books will be shipped at no cost to the student.
Feel free to contact me with any questions or concerns.
https://www.waldorf.edu/admissions/special-terms/start-point
Ernest "Eric" Bowers, M.A. US Army (Ret.)
Corporate / Military Outreach Representative
Waldorf University
877.267.2157 ext. 1837 | 251.224.0573 (fax) | 254-768-4517 (text)
25326 Canal Rd. | Orange Beach, AL 36561
Waldorf.edu